Organism [C64]

Psytronik Software proudly presents ORGANISM, an immersive sci-fi arcade action adventure game for the C64 from Trevor Storey & Achim Volkers with atmospheric soundtracks by Saul Cross. Explore the decks of the doomed transport ship Heracles and try to find a means of escape by finding pass-keys, data disks and terminals that will give you access to other areas on the ship. Be wary of crew-members that may have been infected by something that is lurking on the ship ... Something that you must evade or destroy at all costs!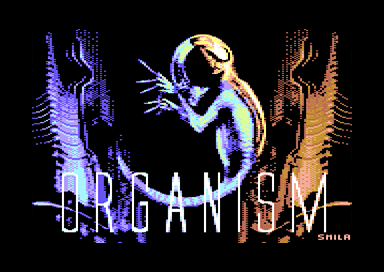 ORGANISM is also available in the following formats for the C64:-
The COLLECTOR'S EDITION is presented in a stunning fully printed glossy box that contains the game on floppy disk, artwork stickers, a deluxe art card, badges, glossy game artwork poster and a printed Heracles deck map.
The PREMIUM PLUS DISK EDITION of the game is presented with full colour double-sided artwork in a clear plastic disk case.
The BUDGET DISK EDITION features a 5.25" floppy disk presented in a full colour glossy disk-sleeve with a glossy disk label and printed instruction booklet.
The C64 TAPE EDITION features the game on cassette tape presented with a glossy full colour double-sided tape inlay.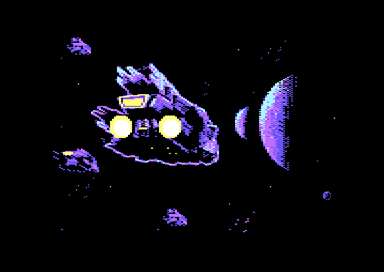 ** ORGANISM STORY **
United transport shipping vehicle 'The Heracles' travels on the edge of known space. It's destination the military station Damocles. It's cargo classified.

When a breach in the cargo containers sends the ship into high alert and the crew are awoken from their hypersleep only horror awaits them in the dark and silent corridors.

Now it's up to you, as a member of the Heracles crew, to investigate what triggered the breach. As you climb into your UV suit you hear the screams of your crew-mates echoing from deep within the ship.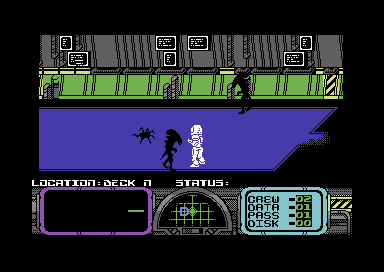 ** ORGANISM FEATURES **

· Detailed hi-res graphics

· Huge multi-deck ship to explore

· Atmospheric music

· Immersive movie-style story

· Intro & end sequences

· Terminal hacking sub-game

· SD2IEC compatible

· PAL and NTSC compatible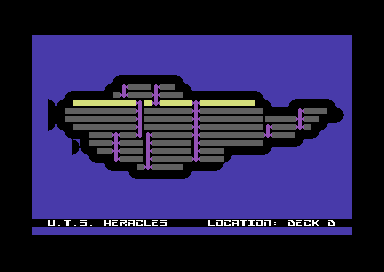 ** ORGANISM CREDITS **
Game Design & Graphics by Trevor Storey

Coding by Achim Volkers

Music by Saul Cross

Packaging Artwork by Trevor Storey

Additional packaging design by Jason 'Kenz' Mackenzie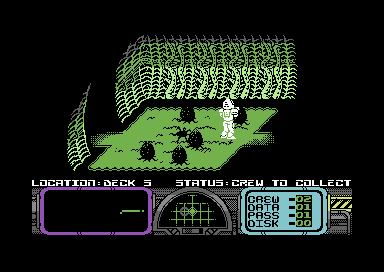 Compatible with THEC64 MINIi!
Note: This release is not endorsed by or officially linked to THEC64 MINI but is fully compatible with the system.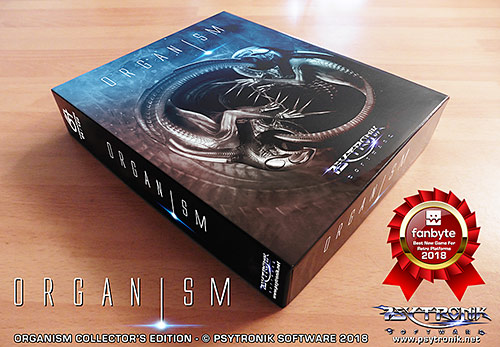 Purchase
In order to download this game you must purchase it at or above the minimum price of $4.99 USD. You will get access to the following files:
Organism V2.0 (C64) Psytronik Software
718 kB
Comments
Log in with itch.io to leave a comment.
Just started playing the game and am really liking it!
This is pretty great! Its like Resident Evil mixed with Alien.
Who did the box art and background images?
Is it possible to include the coverart to the digital purchase as well? I always add my games to my frontend but it stands out as it is the only games missing good quality artwork on the selection screen.
Sure, what size do the images need to be fit the frontend you are using?
How can I play this on MacOS I want to buy this so bad
Awesome game I have just completed it with the help o some self made maps lol this was the most fun I have had playing a game in a long time
I got a code at the end of the game what does that mean ?
The code is for the end sequence which you need to load separately from the disk image.