Lykia - The Lost Island (C64 + Plus/4) [FREE]
*** FREE DIGITAL DOWNLOAD EDITION (C64 + Plus/4)! ***
From the producers of PETS RESCUE and ALPHARAY comes their biggest 8-bit production yet! Lykia is an epic quest for the C64 and expanded C16 + Plus/4 that spans 4 disk-sides! The beautifully presented adventure features lots of characters to interact with as you help Nora on her magical quest to find the lost island.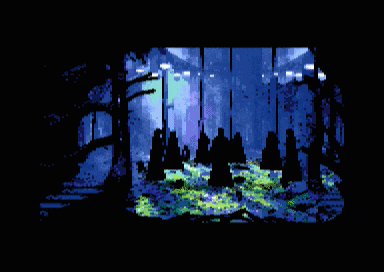 ** STORY **

It's Nora's 16th birthday - but this was to be a birthday like none other!
Sent to pick apothia fruits by her mother something very strange and magical happened when Nora touched the fruit - an ancient spell was disturbed that affected all the people and animals throughout the land!
It also gave Nora special powers! And now it's up to you to discover what is happening and to help various characters that she encounters on her travels.
** FEATURES **
· Stunning cinematic intro
· Interactive soundtracks
· Absorbing storyline
· Inventory system
· Lots of characters to meet
· Huge map to explore
· Night & Day modes
· Game fills 4 disk sides
· C64 version is c64mini/maxi compatible



** CREDITS **
Main Coding: Stefan Mader
Lead Artist: Róbert Kisnémeth
Story: Olaf Nowacki
Music and SFX: Ronny Doll (Plus/4) Markus Jentsch (C64)
Additional Graphics: Rainer Mühr & Stefan Mader
Additional Code: Balázs Szabó, Imre Széll, Christian Bauer (and the Frodo staff)
Assistance: Lena Kilkka
Testing: Louie Dimovski & Jason Mackenzie
Box Art: Trevor Storey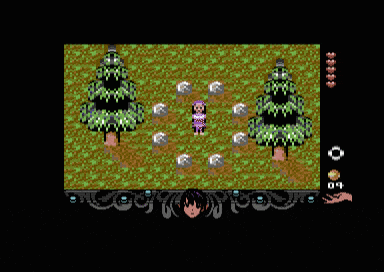 LYKIA - THE LOST ISLAND will also be available to buy as physical editions from Psytronik Software & Protovision. Please visit their websites for details of how to order the game.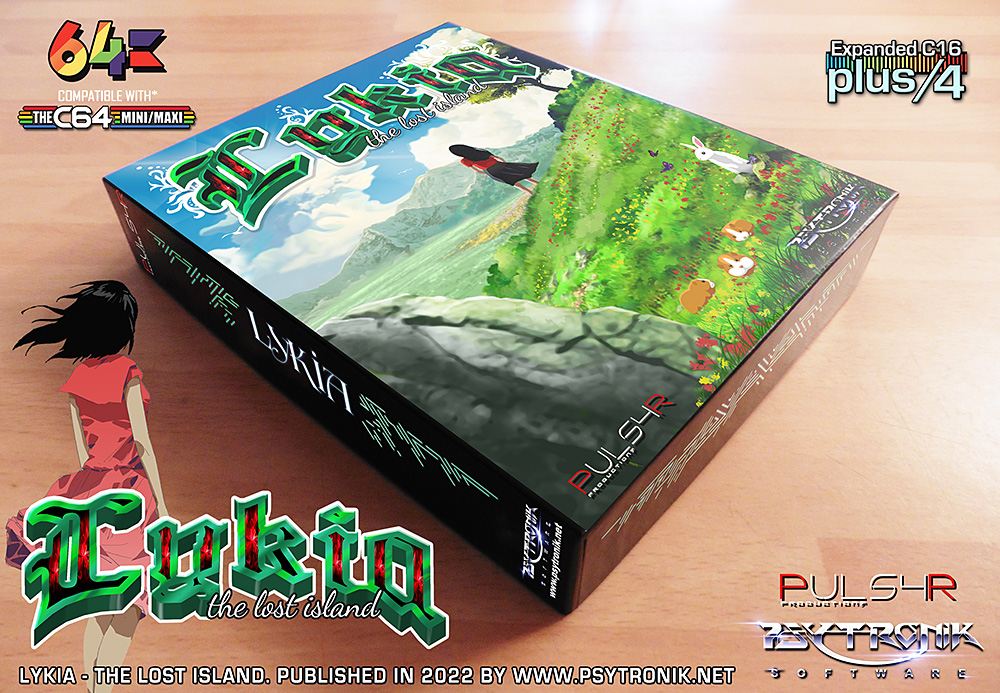 Install instructions
** SYSTEM REQUIREMENTS **

LYKIA - The Lost Island is a game for the Commodore 64 and Commodore Plus/4 computers. You can play the game in an emulator (we recommend VICE for the C64 and YAPE for the Plus/4 ) or you can port the game onto the real hardware if you have the resources to do so. The download file features the .d64 (disk version) of the game for the C64 & Plus/4.
Download
Download
Lykia V1.4 (.d64, .crt + SD2IEC)