Hessian (C64)

From Lasse Öörni, creator of the acclaimed Metal Warrior series comes HESSIAN, his most ambitious C64 release yet! Featuring fluid gameplay, immersive movie-style story, detailed character animation, ultra-smooth multi-directional scrolling, a huge science complex to explore, multiple enemies to defeat and guns ... lots of guns!

HESSIAN is also available from Psytronik Software in the following formats:-

Budget C64 disk - presented in a glossy disk sleeve with full colour label.

Premium+ C64 disk - presented in a clear case with full-colour double-sided inlay.
Collector's Edition - C64 disk version presented in a gorgeous glossy box filled with Hessian goodies including the game soundtrack CD, hypergloss poster, double-sided printed map, badges, keyring, stickers + more!


** HESSIAN STORY **
Take the role of Kim, a low-level security guard at a Throne Group science complex, during the worst night shift of her life!

This involves the Group's inventions spiraling out of control thanks to the megalomaniacal visions of the head scientist Norman Throne, ad-hoc life-saving nanomechanical surgical procedures that grant Kim superior strength and recovery capability, but also the constant dependence on battery power, relentless combat against enemies both robotic and human, and an impending apocalypse!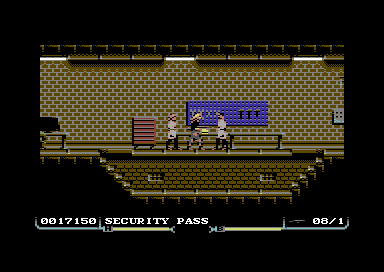 ** HESSIAN FEATURES **
• Huge map (around 700 screens) to explore
• Super-smooth scrolling
• Atmospheric soundtracks
• Multiple weapons available

• Immersive storyline

• Assorted enemies (human and robotic)

• PAL & NTSC compatible
• SD2IEC compatible
• NOW INCLUDES .CRT (CARTRIDGE) VERSION!!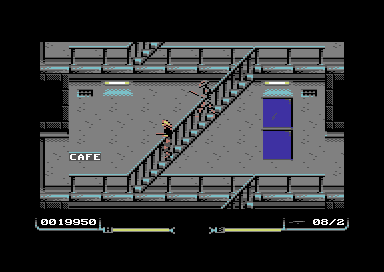 ** HESSIAN CREDITS **
Design, code, graphics and sound effects by Lasse Öörni

Music by Lasse Öörni and Péter Nagy-Miklós

Additional loader code by Per Olofsson, Wolfram Sang & Christoph Thelen

Exomizer compressor by Magnus Lind
Game Packaging by Jason 'Kenz' Mackenzie -

Inlay artwork by Trevor 'Smila' Storey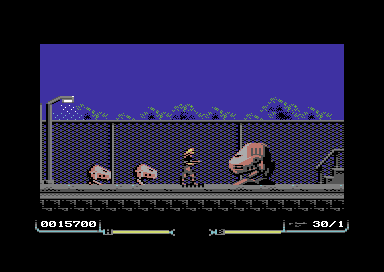 ** SYSTEM REQUIREMENTS **
Hessian is a game for the Commodore 64. You can play the game in a C64 emulator (we recommend VICE) or you can port the game onto real C64 hardware if you have the resources to do so. The download file features the .d64 (disk version), game documentation + a full map of the game world in .png format.
NOTE: The cost of this purchase does NOT include VAT. The VAT will be added on during the checkout process, the amount of VAT varies depending on the VAT rates that apply to the country you are ordering from.
Hessian V1.3 now available!!
V1.1:
- Ensure survivable amount of oxygen in save
- Minor graphics and enemy placement fixes
- Improved one of the upgrade puzzles
- Edited message on one of the computer terminals to explain the upgrade puzzle
V1.2:
- More ammo dropped by enemies
- Minor increase to range of melee attacks
- Minor weapon balance adjustments
- Duck-fire by simply pressing fire+down
- No splash damage from own explosive weapons
- Roll maneuver needs longer input before initiating
- Ensure enemies don't spawn close to player at corridor ends
- Improved explosion of the high walker enemy
- Improved fastloader from Steel Ranger
V1.3:
- Updated loader in disk version
- Easycart .crt version added
Purchase
In order to download this game you must purchase it at or above the minimum price of $1.99 USD. You will get access to the following files:
Hessian (C64 Disk + Cartridge + Map) Psytronik Software
2 MB