Soulless (C64)

AN EPIC ARCADE ADVENTURE FOR THE COMMODORE 64!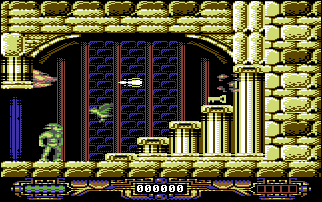 A powerful warrior King, tired of constant battle and the smell of blood declares peace on the land he rules ... But his generals crave war and plan to overthrow the King. Enlisting the help of an evil wizard the King is cursed using unholy magic. His human body is twisted and deformed into a beastly form, his human soul is stolen! Locked away in a tomb the cursed King is all but forgotten while an unending war rages on for a thousand years ... Until one day a great quake shakes the land and smashes the wall of the Tomb holding the beast. Now he is FREE and is determined to reclaim his human soul and once again bring peace to the land.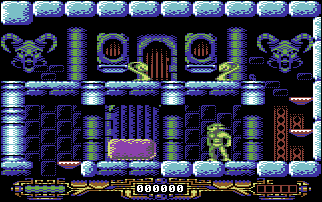 From Georg 'Endurion' Rottensteiner, the maker of the smash hit C64 release Joe Gunn comes SOULLESS - a new arcade-adventure game for the Commodore 64 featuring stunningly detailed graphics by Trevor 'Smila' Storey! Soulless takes you on an epic quest around a huge exquisitely detailed map packed with objects to search and monsters to avoid as you desperately try to find your human soul.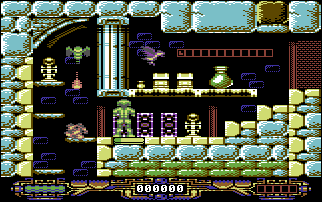 ** SOULLESS CREDITS **
Programmed by Georg 'Endurion' Rottensteiner
Graphics by Trevor 'Smila' Storey
Music by Mikkel 'Encore' Hastrup
Packaging by Trevor 'Smila' Storey
Published in 2012 by Psytronik Software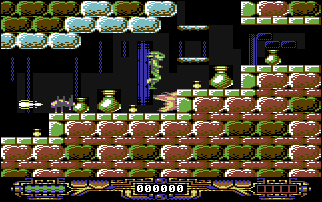 ** SOULLESS GAME FEATURES **
Massive map to explore
Stunningly detailed graphics & animation
Atmospheric soundtracks
Separate intro / end sequences

Soulless is also available on C64 tape & C64 budget disk. Special bundles featuring the game, a companion CD-ROM and poster / map are also available (each item can also be bought separately via the Binary Zone RetroStore).
** SYSTEM REQUIREMENTS **
Soulless is a game for the Commodore 64. You can play the game in a C64 emulator (we recommend VICE) or you can port the game onto real C64 hardware if you have the resources to do so. The download file features the .d64 (disk version), .tap (tape version) and .prg (c64 program files).
NOTE: The cost of this purchase does NOT include VAT. The VAT will be added on during the checkout process, the amount of VAT varies depending on the VAT rates that apply to the country you are ordering from.
Purchase
In order to download this game you must purchase it at or above the minimum price of $2.99 USD. You will get access to the following files:
Soulless (C64 Tape + Disk) Psytronik Software
1 MB
Soulless (C64 Binaries and VICE)
42 MB
Soulless (C64 Binaries Only)
1 MB
Comments
Log in with itch.io to leave a comment.
Hello
Will the Special Edition be available here too?
Thanks
Hi, the Special Edition was produced as part of a Kickstarter so a digital download will not be made available - sorry!
That's sad but I understand! Just purchased Soulless 2 to dry my tears. ;)
edit: On your website I see that if I purchase a physical edition I get a digital version of the game too, so there is a digital download version, just not on itch.io?


Yes, you do get a digital download if you buy the physical version (the same goes for all the physical releases).
I thought I read somewhere there is an enhanced version of this game. That adds a save feature and some other refinements?
Really nice. I love old school games.
I had a chance to play this on my C64 Mini (US Version) In fact, I bought Soulless for the purpose of playing it on my C64 MIni. I thought the game was good and had the difficulty of the older games. I actually ended up live streaming this one.

This looks great! NTSC compatible?
This one also worked fine for me on my NTSC C128,
Just wow! Yes, i could have downloaded it for free, but this game is so much fun and has a great soundtrack. Runs perfectly on my C64 mini.