The Shoot 'Em Up Destruction Set 2 [C64]

Psytronik Software is proud to present the SHOOT EM UP DESTRUCTION SET 2, another stunning compilation of games produced by the shoot 'em up MASTER, Alf Yngve! For SEUDS 2 we have delved into Alf's unreleased game archive and have selected two classic unreleased titles for the compilation and have also included two superb new sideways-scrolling action games by Alf! The resulting compilation features FOUR complete games that have been enhanced with brand new bitmap loading screens and music, front-ends and additional in-game effects and power-ups. The compilation features the following four titles:-

SUPER TAU ZETA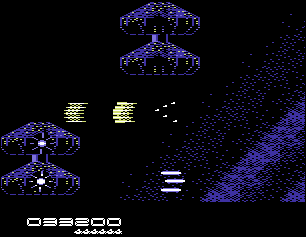 SUPER TAU ZETA is a sideways scrolling shoot 'em in which you control a fleet of ships battling your way through the cosmos. For this game Alf has created some stunning vistas for you to battle through including deep space, an asteroid field, an alien planet and even an alien cityscape. The game features clever effects including parallax scrolling, boss battles and even a sunset when you arrive at the alien city. If you like challenging shoot 'em ups then don't miss this great blaster!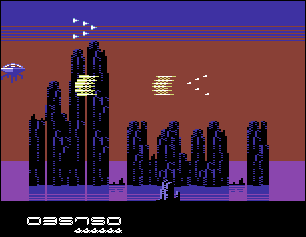 BLOODWHEELS


BLOODWHEELS was originally going to be released on the Psytronik label back in 1994 but has instead lain dormant in the Alf Yngve archives - UNTIL NOW! Now at long last the game has been unleashed on the C64 with brand-new enhancements! In this game you control an armoured vehicle on a mission that takes you through an arid desert-scape, a war-torn town, over bridges, through an army base, through dense jungle and an evacuated city etc. The game features some nicely detailed sprites, destructible scenery and can be played by one or two players. War has never been so much fun!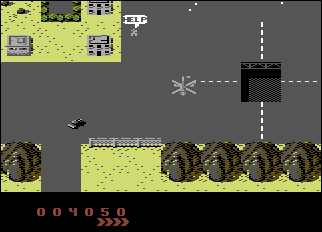 2,000 KUNG-FU MANIACS!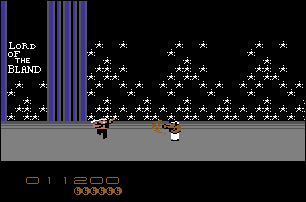 The sequel to 1,000 Kung-Fu Maniacs continues the on-going side-ways scrolling adventures of the Master of Awesome! Once again you must battle assorted adversaries in various unusual locations - like on-stage at the "Lord of the Bland"concert (featuring a familiar-looking river-dancing baddie!), the International Arms Fair, a corrupt art gallery (with baddies that put the "poo" into "poodle"!) and even at the "Happy Moose Megamart!" Various weapons can be picked up along the way to help you combat the Kung-Fu Maniacs and other assorted foes that you will encounter on your epic quest! PREPARE FOR MORE AWESOME!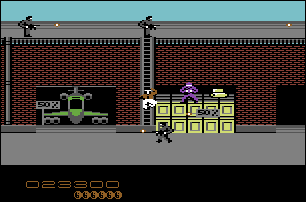 TROJAHN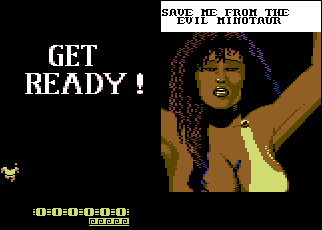 The final game in the SEUDS 2 compilation is TROJAHN, a horizontally-scrolling adventure in which you are on a quest to rescue your beloved Elena from an evil Minotaur! During your adventure you will encounter many adversaries including spear wielding Spartan warriors, Cyclops, deadly spikes and the dreaded Minotaur! An interesting feature of this game is the game display. All the in-game action takes place on the left-hand side of the screen in an arcade-style vertical area and the right-hand side of the screen is used to display eye-catching interlude screens. Trojahn is a fun adventure romp that will have you yelling "THIS ... IS ... SPARTA!" at your TV screen!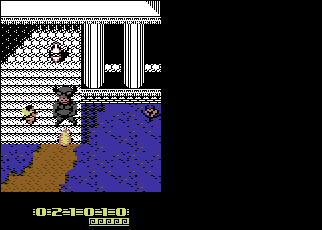 ** SEUDS 2 FEATURES **
FOUR complete Commodore 64 games designed by Alf Yngve!
Specially produced front-ends coded by Richard Bayliss!
Brand new loading screens by Kenz & STE '86!
BONUS GAME also included!

** SEUDS 2 CREDITS **
Game Designs, Artwork & SFX by Alf Yngve.
Game front-ends coded by Richard Bayliss.
Music by Richard Bayliss.
Tape loading system by Martin Piper.
Loading screens by Jason 'Kenz' Mackenzie & Steve 'STE '86' Day.

Help support Alf Yngve's fantastic C64 projects,
illustrating and novel writing via Patreon.
** SYSTEM REQUIREMENTS **
The Shoot 'Em Up Destruction Set 2 is compilation of enhanced SEUCK games for the Commodore 64. You can play the games in a C64 emulator (we recommend VICE) or you can port the games onto real C64 hardware if you have the resources to do so. The download file features the .d64 (disk version), .tap (tape versions) and .prg (c64 program files).
Download
Click download now to get access to the following files:
SEUDS 2 (C64 Tape + Disk) Psytronik Software
1 MB