Precinct 20: Dead Strange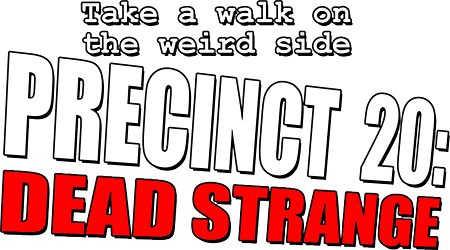 Psytronik Software presents PRECINCT 20:Dead Strange, a beautifully crafted new release for the Commodore 64 from accomplished game designer Alf Yngve, based on his novel by the same name. In this incredibly atmospheric horror-themed game you must solve a series of ritual murders carried out by an evil cult.

Featuring moody noir-esque graphics, genuinely unsettling gameplay (you never know what is going to jump out of the shadows at you!) superb music by Richard Bayliss that really sets the scene - complete with screams and eerie heartbeats, this is possibly Alf's finest release to date!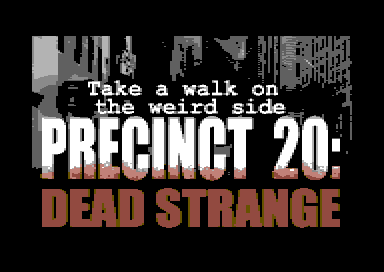 PRECINCT 20:DEAD STRANGE is also available to order in the following formats for the C64:-

The PREMIUM PLUS DISK EDITION of the game is presented on a 5.25" floppy disk with full colour double-sided artwork in a clear plastic disk case. This version includes a printed instruction booklet.

The BUDGET DISK EDITION features a 5.25" floppy disk presented in a full colour glossy disk-sleeve with a glossy disk label and printed instruction booklet.

The TAPE version is presented in a single cassette case with a full colour glossy inlay card.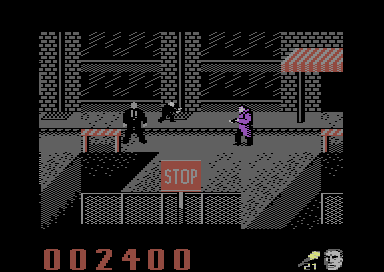 ** STORY**
He's detective Innis Garris, Homicide Squad, Precinct 20. Garris gets all the weird cases.

Now he's chasing several mysterious killers...

A cult called "The Sons of Albhukra" has committed a string of ritual murders.

A figure called "The Birdman" slays people... and pecks out the eyes of his victims.

A stalker only known as "Slenderman" preys on lonely pedestrians.

There are rumors that these killers may not even be human.

There are strange sightings of a giant terrifying face.

Down these dark streets one man must walk...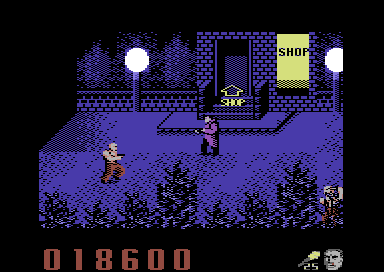 ** FEATURES **
• Huge 2 Part Scrolling Horror Action Adventure
• Atmospheric Soundtracks

• Gritty visuals

• Edge-of-your-seat gameplay

• Weapon Power-Ups to collect along the way

• Find the clues, solve the mystery!

• Different unlockable endings
• THE C64 Mini compatible
• SD2IEC compatible
Note: This game is PAL only. Please ensure you use the correct emulator settings for the game to work properly.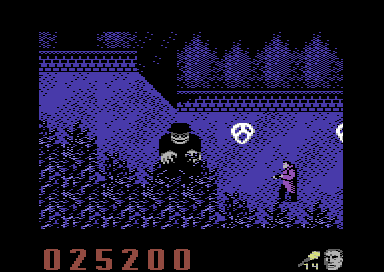 ** CREDITS **
Story by Alf Yngve

Graphics & Design by Alf Yngve

Music & Enhancements by Richard Bayliss

Tape Mastering by Richard Bayliss

Tape Loader Source by Martin Piper

Artwork by Alf Yngve

Additional Packaging Design by Kenz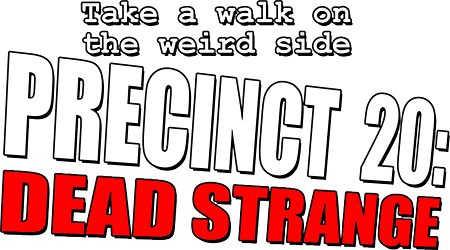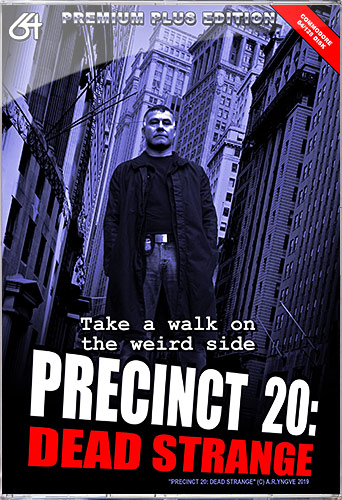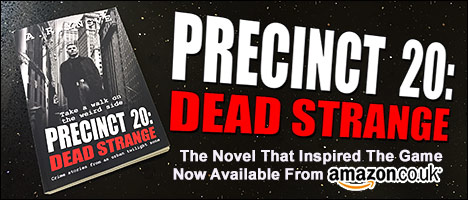 Note: This game has been designed in the sideways-scrolling Shoot 'Em Up Construction Kit and then has been specially enhanced by Richard Bayliss to include extra non-standard SEUCK features including a new front-end, title + in-game music & weapon power-ups.

PRECINCT 20:DEAD STRANGE is a game for the Commodore 64. You can play the game in a C64 emulator (we recommend VICE) or you can port the game onto real C64 hardware if you have the resources to do so. The download file features the .d64 (disk version), .tap (tape version) and .prg (c64 program files).
Note: The cost of this purchase does NOT include VAT. The VAT will be added on during the checkout process, the amount of VAT varies depending on the VAT rates that apply to the country you are ordering from.

Help support Alf Yngve's fantastic C64 projects,
illustrating and novel writing via Patreon.
Purchase
In order to download this game you must purchase it at or above the minimum price of $1.99 USD. You will get access to the following files:
Precinct 20:Dead Strange (C64 Tape + Disk)
273 kB