Pets Rescue (Expanded Commodore C16 + Plus/4)
Psytronik Software is proud to present another stunning game for the Commodore Plus/4 and Expanded C16*. PETS RESCUE is an award-winning sprawling arcade adventure featuring 24 massive scrolling levels to explore! Thanks to the amazing work by the Boyknecht team this is another release that pushes the technology of the Plus/4 & Expanded C16 to the limit!!

* Requires 64K RAM expansion to work on a C16.
The game is also available to order in three different physical formats.:-
The Collector's Edition Box Set contains the game presented in a gorgeous glossy box, soundtrack CD, poster, badge, stickers + more goodies.
The PREMIUM+ DISK EDITION of the game is presented with full colour artwork in a plastic disk case.
The BUDGET DISK EDITION features a 5.25" floppy disk presented in a full colour glossy disk-sleeve with a glossy vinyl label & printed instruction booklet.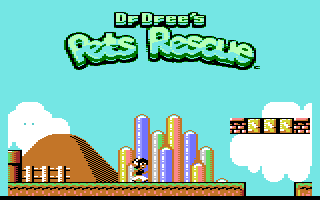 ** PETS RESCUE STORY **
The sun of a new day makes the windows shine at Dr Dree's veterinary center.

She's Dr Andrea Brown wearing a lab coat, but she becomes Afro Dree when singing!

Meanwhile, Dree's assistant Dr Edward Vil practices his sick science in the dark.

Suddenly, a strange explosion rips through the building.

Never mess with DNA! Pets turn into evil beings, wreaking havok in the centre!

The mutated pets have sneaked through the door, go and rescue them, Dr Dree!!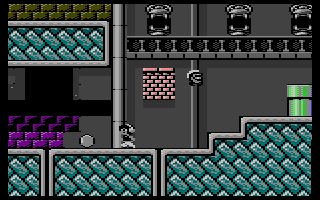 ** PETS RESCUE FEATURES **
· Runs on a standard Plus/4 or expanded C16!
· Excellent presentation + intro sequence.
· Huge scrolling levels to explore.
· Animated backgrounds.
· Great gameplay with controllable mid-air jumps.
· Fantastic game graphics.
· Superb soundtracks.

· Gigantic final boss.

· Stunning end sequence.
** PETS RESCUE CREDITS **
Coded by Stefan Mader (Mad)

Graphics by KiCHY & Luca

Additional gfx by Nero & Carrion

Music by Luca, Degauss & 5tarbuck

Cover Art by Trevor Storey

A 2018 Boyknecht Production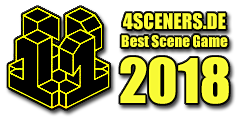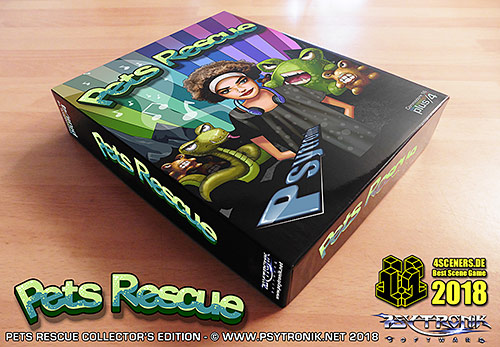 larger image
** SYSTEM REQUIREMENTS **
Pets Rescue is a game for the Commodore Plus/4 and Expanded C16 computers. You can play the game in an emulator (we recommend YAPE for C16 / Plus4) or you can port the game onto real hardware if you have the resources to do so. The download file features the .d64 (disk version) of the game + game instructions.
NOTE: The cost of this purchase does NOT include VAT. The VAT will be added on during the checkout process, the amount of VAT varies depending on the VAT rates that apply to the country you are ordering from.
Purchase
In order to download this game you must purchase it at or above the minimum price of $2.99 USD. You will get access to the following files:
Pets Rescue [Expanded C16 + Plus/4]
171 kB
Comments
Log in with itch.io to leave a comment.
Anybody knows if the game will run from Pi1541?
It truly sucks that cannot be run with more common hardware(1571,1541,etc), a backbit cart or SD2IEC. Also, really sad there are no instructions provided anywhere.......it looks like a great fun game!
A great PLATFORM SCROLLING SCREEN game. Would be nice to see a C64 conversion 😁
I highly recommend to add some documentation how to create a floppy disk with the game. Writing a 40 track floppy is not a daily task even for an experienced Commodore user like me and was quite a puzzle!


In order to help other buyers, here is how I did it: I started with a Commodore 64 with my 1541U2 connected and configured as device 9 and a real 1571 floppy drive connected as drive 8. I used the Maverick copying software. Mount Maverick on the 1541U2 on device 9, load Maverick and select the dual drive GCR nibbler. Then modify the parameters in Maverick to copy all 40 tracks. Now mount the Pet's Rescue D64 image on the 1541U2. Insert a blank floppy disk in the 1571 (can be unformatted). Start the copy operation and the floppy is being created.

Disconnect the Commodore 64 and connect the Plus/4, you can now run Pet's Rescue directly from the 1571.
Using a (real) 1541 or 1541-II instead of a 1571 should work.
The created disk should be compatible with a 1551, but a 1551 cannot be used to create the disk on a C64.
A Commodore 128 counts as a Commodore 64 here.
Forget about an SD2IEC: it is not compatible enough for nibble copying. You will really need a 1541Ultimate II.
Can I use ZoomFloppy in order to create the PETRescue disk?
It may work: The d64copy utility has and --end-track command line option, so with --end-track=40, it might do the right thing. Wether it really works... needs to be tested.
Thanks for your answer. I usually use ZooomFloppy with openCBM user interface. Can you explain step-by-step how to tell to the ZoomFloppy to write a 40 tracks disk?
First of all, congrats for your awesome game !
I would like to run it on an original machine, an expanded C16, using an SD2IEC reader.
Sadly, I can't mount the disk image on the C16 filebrowser, maybe because the D64 image format is 192KB.

Is this correct ?
Is there a way to run it with this kind of setup ?
Thanks !
It is not possible, the SD2IEC does not support 40 track disk images and does not support the fast loader used by the game. You can run the game on an expanded C16 using the procedure I describe above.
Not sure if my plus/4 is fugged.. but i cant get this to load from the pi1541
EDIT: My plus/4 is fugged :(
Has anyone been able to get this to run on a real Plus 4 using a SD2IEC?
It is not possible, the SD2IEC does not support 40 track disk images and does not support the fast loader used by the game. You can run the game on a real Plus/4 using the procedure I describe above.

Nice game - thank you very much!

It works nice under VICE - except for the title picture.
I couldn't get YAPE to work under my Linux and to be true, i am used to VICE.
By the way, the default disk drive in VICE is a 1551. But i could only get this game to work when changing the drive to a 1541. Maybe you could add that to the documentation for the VICE users.

That's weird, it should regularly work on any device, check your boot loading syntax ;)
We don't support VICE as strongly as by writing docs for it, due the facts that at the moment VICE doesn't ensure a reliable emulation of the 264 series' C= machines.

this is unexpectedly nice game !! thank devs.
its another new year's present. :)
but one pity thing is ...
title picture is broken on xplus4 of WinVice 3.1.
I recommend you use Yape rather than WinVice - title screen displays perfectly in Yape :)