Metal Warrior Quadrilogy [C64]

Psytronik Software in association with Covert Bitops proudly present the METAL WARRIOR QUADRILOGY COLLECTION. This is a massive compilation for the Commodore 64 that features FOUR complete Metal Warrior games commercially released together for the first time.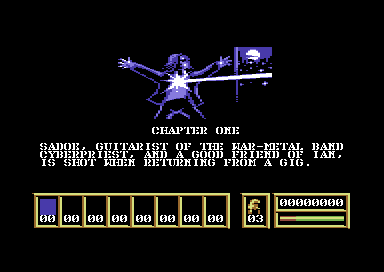 ** THE METAL WARRIOR GAMES **

Before HESSIAN and STEEL RANGER there was the METAL WARRIOR series. A collection of four games charting the story of a near-future war-metal band waging battle on the forces of evil in the world. Travel around different locations, interact with friendly and hostile encounters, upgrade your armaments and prepare yourself for awesome boss encounters.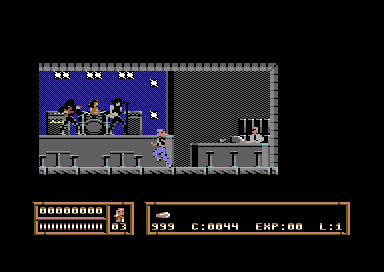 ** METAL WARRIOR QUADRILOGY FEATURES **
· Four complete METAL WARRIOR games

· Immersive gameplay & storylines

· Character interaction

· Superb animation

· Epic boss battles

· Interactive soundtracks

· SD2IEC compatible

· PAL and NTSC compatible

· Includes Easyflash compatible .crt versions
(with save game facility for Metal Warrior 4)
· C64Mini & Maxi compatible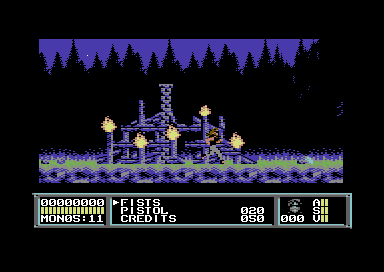 ** METAL WARRIOR QUADRILOGY CREDITS **

Coding & Design by Lasse Öörni

Graphics by Lasse Öörni

Music by Lasse Öörni

Packaging Artwork by Trevor Storey

Additional packaging design by Kenz

Metal Warrior 3 music credits:-

Harri Ahola, Juha Jaakkola, Antti Kivilahti, Anders Pettersson, Martti Pärssinen, Teemu Riihonen, Ulrik Ronnovius, Daniel Wuis & Lasse Öörni

Metal Warrior 4 music credits:-

Harri Ahola, Lionel Gendre, Paavo Härkönen, Juha Jaakkola, Anssi Jääskeläinen, Antti Kivilahti, Bas Kooy, Juho Kotila, Dennis Mott, Daniel Wuis, Lasse Öörni

The Metal Warrior Quadrilogy is also available to buy as a special collector's edition box set. The full colour glossy box contains the four games on 3 x C64 floppy disks, a hypergloss A3 artwork poster, soundtrack CD, badges, stickers + more! Order your box set now from the Binary Zone Interactive Retro Store!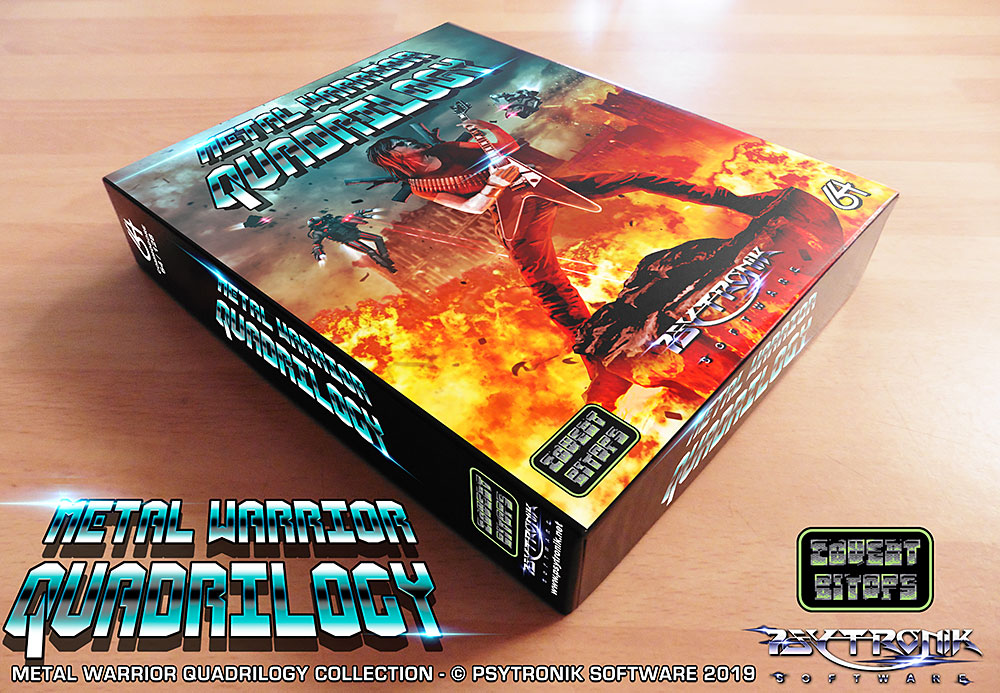 THE METAL WARRIOR QUADRILOGY is a compilation of 4 full games for the Commodore 64. You can play the game in a C64 emulator (we recommend VICE) or you can port the game onto real C64 hardware if you have the resources to do so. The download file features the .d64 (disk versions), .crt (cartridge versions) and a special .d81 version of Metal Warrior 4. The download also includes files that have been tested and will work on the C64Mini/Maxi.
Note: The cost of this purchase does NOT include VAT. The VAT will be added on during the checkout process, the amount of VAT varies depending on the VAT rates that apply to the country you are ordering from.
Purchase
In order to download this game you must purchase it at or above the minimum price of $6.99 USD. You will get access to the following files:
Metal Warrior Quadrilogy [C64 disk + cartridge]
1 MB