Maze Of The Mummy (C64)

** EXCITING PUZZLE ACTION FOR THE COMMODORE 64 **

Psytronik Software in association with Magic Cap present an exciting new release for the C64 - MAZE OF THE MUMMY! Featuring 15 Pyramids to explore (255 playable levels in total!) there's plenty of adventuring fun to be in your quest for treasure!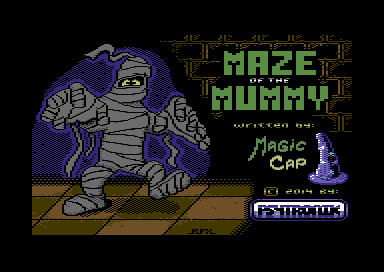 Use your wits and cunning to outwit the dreaded MUMMY lurking in his maze as you attempt to find 15 pieces of treasure. Avoid the deadly SCORPIONS that patrol the rooms and search for keys that unlock more sections of the Pyramid. Untold treasures await you if you are brave enough to enter - THE MAZE OF THE MUMMY!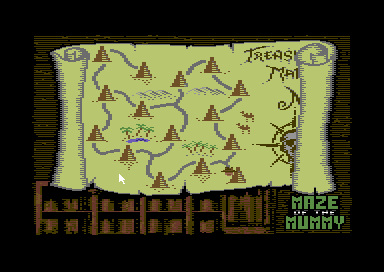 MAZE OF THE MUMMY is also available from Psytronik Software in the following formats:-
Budget C64 disk - presented in a glossy disk sleeve with full colour label.

Premium+ C64 disk - presented in a clear plastic case with double-sided full colour printed artwork.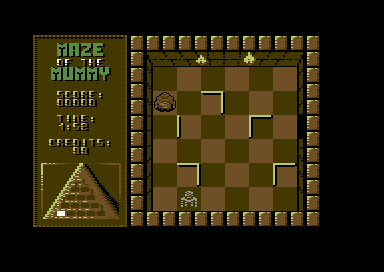 ** MAZE OF THE MUMMY FEATURES **

• Single player arcade action!

• 15 separate pyramids to explore!

• 225 playable levels!

• Atmospheric Soundtracks!
• Now SD2IEC Compatible!

• Autosave Feature!



** MAZE OF THE MUMMY CREDITS **

Game Code:
Michaelangelo Carbonara

Graphics:
Federico Sesler

Music:
Sascha Nagie
Cover Artwork:
Trevor 'Smila' Storey
Packaging:
Jason 'Kenz' Mackenzie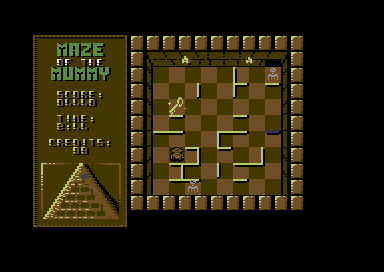 ** SYSTEM REQUIREMENTS **
Maze Of The Mummy is a game for the Commodore 64. You can play the game in a C64 emulator (we recommend VICE) or you can port the game onto real C64 hardware if you have the resources to do so. The download file features the .d64 (C64 disk version).
Please note: The cost of this purchase does NOT include VAT. The VAT will be added on during the checkout process, the amount of VAT varies depending on the VAT rates that apply to the country you are ordering from.

Purchase
In order to download this game you must purchase it at or above the minimum price of $2.99 USD. You will get access to the following files:
Maze Of The Mummy (C64 Disk) sd2iec + autosave
90 kB
Maze Of The Mummy (C64 Disk) Psytronik Software
135 kB