Kung Fu Maniacs Trilogy (C64)
AN AWESOME TRILOGY OF GAMES FOR THE C64!
Take control of the MASTER OF AWESOME in a trilogy of action-packed quests riddled with deadly ninjas that are hell-bent on making sure our hero has a very bad day. Collect Scrolls of Awesome Mystic Knowledge™ along the way to enhance your powers, avoid devious traps and battle your way through various environments to complete your quests. Don't be good or great, be AWESOME!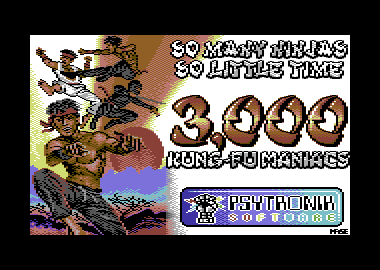 ** KUNG FU MANIACS STORY **
Of all the martial arts in the history of artful pummeling, the ART OF AWESOME is unique. Awesome alone can use ANY object as a weapon, as long as it is wielded by a Master – a man whose mind is as pure as a wooden plank. This is the tale of one such Master, of his three quests to vanquish ninjas, and the property damage he caused.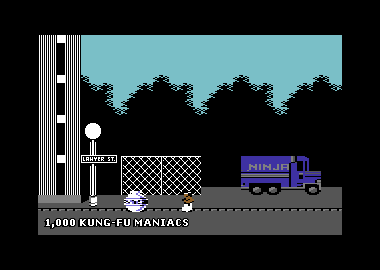 ** KUNG FU MANIACS TRILOGY FEATURES **
• Three complete games filled with Kung-Fu ACTION!
• Slick front-end presentation + in-game enhnacements!
• Intro and end sequences!
• Ninja-tastic soundtracks!

• Superb bitmap loading screens!
• Oliver Frey artwork!
• TheC64 Mini/Maxi compatible!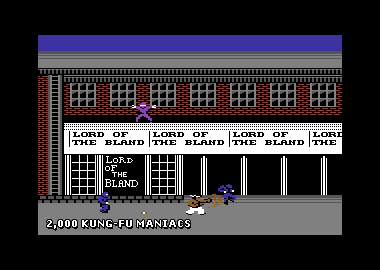 ** KUNG FU MANIACS TRILOGY CREDITS **
Alf Yngve - Game Design / GFX / Storylines
Richard Bayliss - Front-Ends / Enhancements / Music
Jon Wells - Music (1,000 Kung-Fu Maniacs)
Carl 'Mase' Mason - Bitmap Loading Screens
(1,000 + 3,000 Kung-Fu Maniacs)
Jason 'Kenz' Mackenzie - Game Packaging +
Bitmap Loading Screen (2,000 Kung-Fu Maniacs)
Oliver Frey - Inlay Artwork
The KUNG FU MANIACS TRILOGY is also available on C64 tape & 5.25" floppy disk from Psytronik Software:-
C64 tape - presented in a clear cassette case with full-colour glossy inlay.
Budget C64 disk - presented in a glossy disk sleeve with full colour label.
Premium+ C64 disk - presented in a clear case with full-colour double-sided inlay.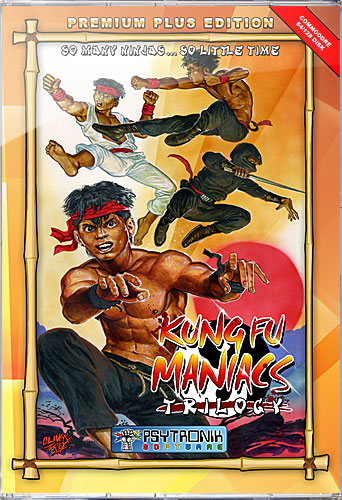 THE KUNG FU MANIACS TRILOGY is a compilation of enhanced SEUCK games for the Commodore 64. You can play the game in a C64 emulator (we recommend VICE) or you can port the game onto real C64 hardware if you have the resources to do so.
The download file features the .d64 (disk version), .tap (tape version) and .prg (c64 program files). The files included in the download have been tested on and work perfectly on the C64Mini/Maxi systems.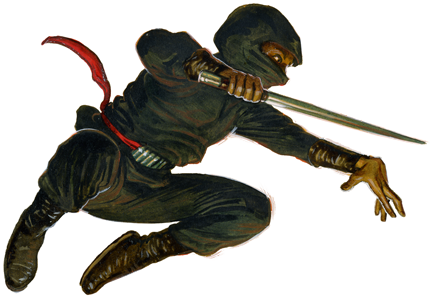 Purchase
In order to download this game you must purchase it at or above the minimum price of $1.99 USD. You will get access to the following files:
KUNG FU MANIACS Trilogy (C64 .tap + .d64)
1 MB