Knight 'n' Grail (C64)

At last the stunning Commodore 64 arcade adventure Knight 'n' Grail is available as a deluxe download bundle from Psytronik Software! As well as featuring the full version of the classic original C64 game the download bundle also includes a massive map of the complete game detailing every single room, enemy and collectible object. You can also download the soundtrack from the game digitally recorded directly from the C64!!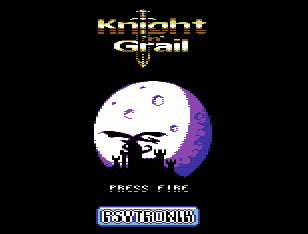 Knight 'n' Grail is the story of a brave Knight on a quest to find the only thing that will release his beloved from a curse that has turned her into a dragon - the magical Grail. Many dangers await you as you explore over 200 screens on your quest to find the Grail. You are not defenseless however. You will find various weaponry and armour upgrades during your travels and you will even discover new powers that allow you to reach previously inaccessible areas. Lead on adventurer, your quest awaits!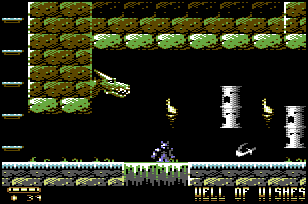 ** KNIGHT 'N' GRAIL STORY **

In an instant we were separated, the flash of light struck the tree. Our tree. She flew headlong a few hundred yards, landing on a flat stone. I tumbled into high grass. The shadow moved towards my beloved one and soon consumed her. Another flash appeared. This time the brightness blinded me totally but I could imagine the scene in front of me. I've heard the story so many times. Now it was finally happening. The curse was upon us.

I swore I'd help her shed her serpentine skin and return her to her natural form, no matter what. I turned to the archmage and humbly asked to be able to wield a sword and wear armour. The price for his aid would be the very same item that I was now about to risk my life to obtain. The vessel of restoration.

Iron clad and with death in my grip I ventured into the dark to find the goblet of gold.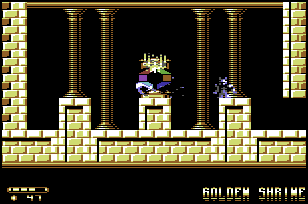 ** KNIGHT 'N' GRAIL FEATURES **

· Commodore 64 disk-only release!

· Special power-ups for your Knight!

· Over 200 beautifully crafted screens!

· Multiple weapons and armour!

· Loads of varied monsters to vanquish!

· Huge boss encounters!

· Immersive in-game music and sound effects!

· End Sequence featuring stunning bitmap screens by Archmage!

· PAL and NTSC compatible!
.D64 contains full bonus game FAIRY WELL from the creators of Knight 'n' Grail!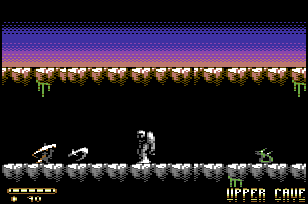 ** KNIGHT 'N' GRAIL GAME CREDITS **

Design, Graphics and Programming & SFX by
Mikael Tillander

Additional Graphics & Cover Artwork by
Håkon 'Archmage' Repstad

Music by
Hans Axelsson

Game map & packaging by
Jason 'Kenz' Mackenzie
Updated Game Manual by
Andy 'Retrofreak90' Haywood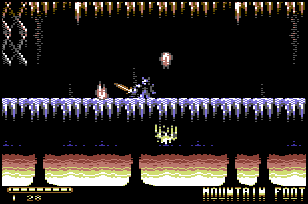 SYSTEM REQUIREMENTS:
Knight 'n' Grail is a game for the Commodore 64. You can play the game in a C64 emulator (we recommend VICE) or you can port the game onto real C64 hardware if you have the resources to do so. The download file features the .d64 (disk version), .tap (tape version) and .prg (c64 program files).

NOTE: The cost of this purchase does NOT include VAT. The VAT will be added on during the checkout process, the amount of VAT varies depending on the VAT rates that apply to the country you are ordering from.
Purchase
In order to download this game you must purchase it at or above the minimum price of $4.99 USD. You will get access to the following files:
Knight 'n' Grail - The Map
630 kB
Knight 'n' Grail - The Soundtrack
53 MB
Knight 'n' Grail (C64 Disk) Psytronik 2018
3 MB
Comments
Log in with itch.io to leave a comment.
Hi, could you please give some information about compatibility with the c64 mini?
I can confirm it works perfectly...even down to saving.