Captain Ishtar (C64)
Psytronik Software is proud to present yet another superb C64 release from master game designer ALF YNGVE. Travel to the future and take the role of CAPTAIN ISHTAR in this exciting four part space action adventure!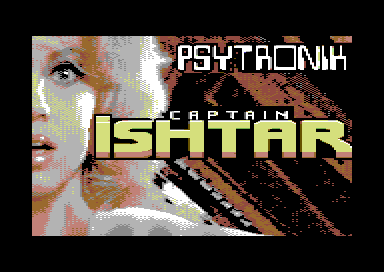 ** SCENARIO **

In the far future, the Federation of Planets needs brave space pilots to patrol the spaceways of the Galaxy. And among these interstellar peacekeepers, few are as brave as Captain Ishtar of Mars...
The Federation has sent Captain Ishtar to investigate the mysterious planet Petit-4, a world never before visited by Earthlings. Ships from the hostile Nitwup Empire have been detected in the system.
Suddenly, Captain Ishtar's starship is ambushed by the Nitwup enemy! The fight is on...
** FEATURES **
· 4 part space adventure
· Detailed sprites & backgrounds
· Clever visual effects
· Exciting soundtracks
· TheC64 Mini/Maxi compatible
NOTE: This game will run on PAL systems ONLY.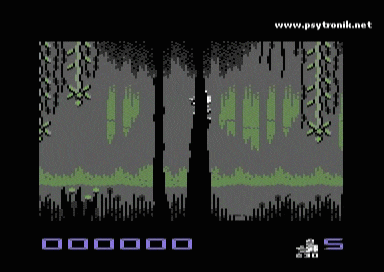 ** CREDITS **
Design, graphics & SFX by Alf Yngve
Music by Richard Bayliss
Packaging Designed by Jason 'Kenz' Mackenzie
Tape Mastering by Richard Bayliss & Martin Piper
Help support Alf Yngve's fantastic C64 projects,
illustrating and novel writing via Patreon.

CAPTAIN ISHTAR is a four-part game for the Commodore 64. You can play the game in a C64 emulator (we recommend VICE) or you can port the game onto real C64 hardware if you have the resources to do so.
The download file features the .d64 (disk version), .tap (tape version) and .prg (c64 program files). The files included in the download have been tested on and work perfectly on the C64Mini/Maxi systems.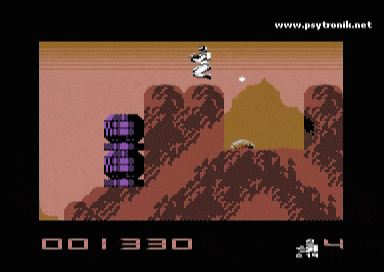 Purchase
In order to download this game you must purchase it at or above the minimum price of $3.99 USD. You will get access to the following files:
Captain Ishtar C64 (.tap + .d64)
667 kB