Iceblox Plus (C64) [FREE]
Psytronik Software is proud to present ICEBLOX PLUS, a C64 game by Karl Hörnell, who produced C64 classics like Clean Up Service, Fungus and Velocipede. In this game you control Pixel Pete, the penguin. The aim of the game is to collect gold coins trapped in ice. You can push ice blocks around to snuff out the fire monsters that are roaming around the screens. Once you have collected all the gold coins you will move onto the next more challenging screen.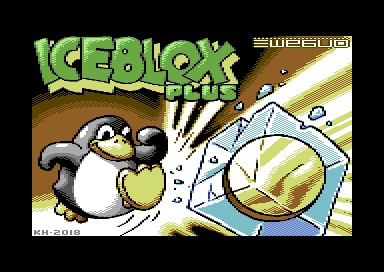 ICEBLOX PLUS is also available to order on physical floppy disk and tape from the Binary Zone Interactive retro store. Click HERE to buy your copy now!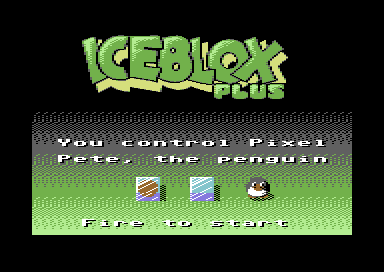 ** FEATURES **

• Multi-level block pushing action

• Slick arcade-style gameplay

• Polished presentation and graphics

• Cute main character
• C64mini Compatible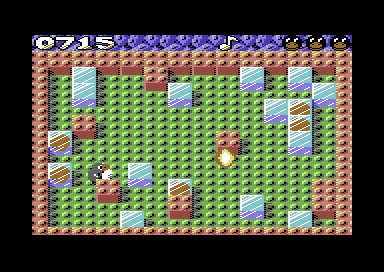 ** CREDITS **
Programmed by Karl Hörnell

Music by M.D.Smit

Inlay design by Trevor 'Smila' Storey

Additional packaging design by Jason 'Kenz' Mackenzie

Published by Psytronik Software

© 2018 Eweguo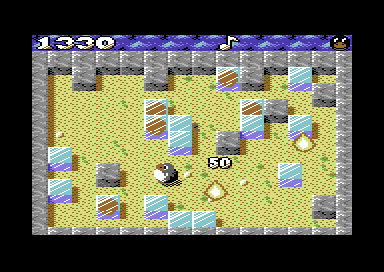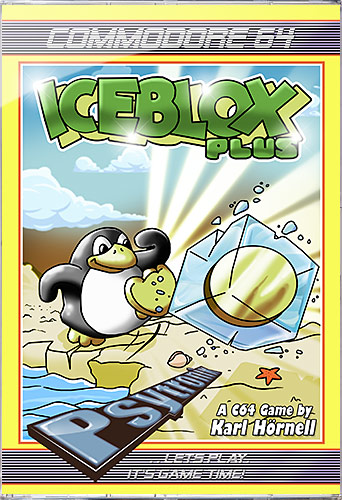 ** SYSTEM REQUIREMENTS **
Iceblox Plus is a game for the Commodore 64. You can play the game in a C64 emulator (we recommend VICE), on a C64mini or you can port the game onto real C64 hardware if you have the resources to do so. The download file features the .d64 (disk version), .tap (tape version) and .prg (c64 program files).
Download
Click download now to get access to the following files:
Iceblox Plus (C64) Psytronik Software
221 kB