Run Demon Run (C64)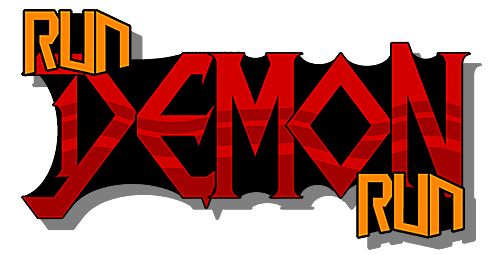 Psytronik Software presents another superb release for the Commodore 64 from Achim Volkers, Trevor Storey and Richard Bayliss - RUN DEMON RUN! Take control of a massive and beautifully animated demon on his insatiable quest to run as fast as he can for as long as he can. Warning: This game is HIGHLY ADDICTIVE!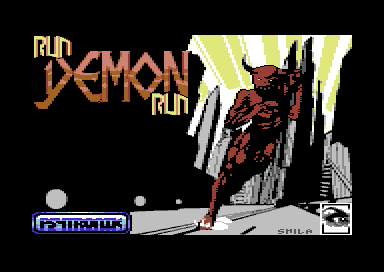 RUN DEMON RUN is also available in the following formats for the C64:-

The PREMIUM PLUS DISK EDITION of the game is presented on a 5.25" floppy disk with full colour double-sided artwork in a clear plastic disk case.

The BUDGET DISK EDITION features a 5.25" floppy disk presented in a full colour glossy disk-sleeve with a glossy disk label and printed instruction card.

The TAPE version is presented in a single cassette case with a full colour glossy inlay card.
** STORY **

Meet Demon, Demon loves to run.

High above the bustling streets of Cybertropolis he jumps and rolls his
way towards the horizon.

He needs to be careful as a mistimed jump or running into those pesky work
droids will mean the end of Demons running days.

How long can he last?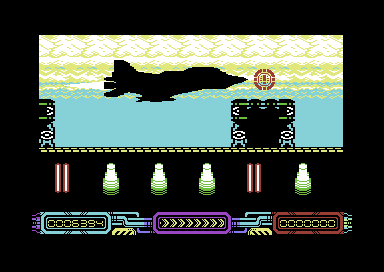 ** FEATURES **
• Blisteringly fast scrolling
• Highly addictive score-chasing gameplay
• Beautifully animated main character
• Multi-layered parallax scrolling

• Insane fighter-jet bonus stage
• Bonus Music Demo
• SD2IEC compatible

Compatible with THEC64 MINIi!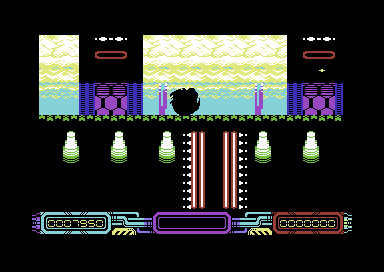 ** CREDITS **
Programmed by Achim Volkers.
Cover Art, Design + Graphics by Trevor Storey.
Music by Richard Bayliss.
Tape loader source by Martin Piper.
Tape mastering by Richard Bayliss.
Additional packaging design by Kenz.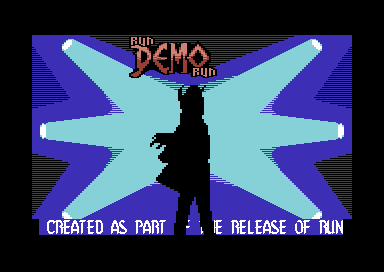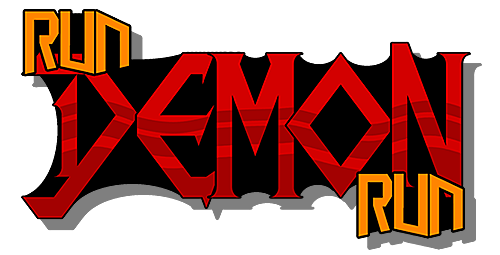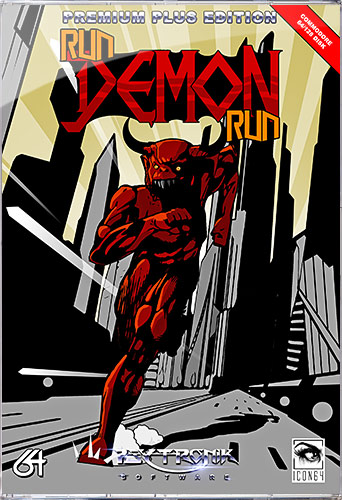 RUN DEMON RUN is a game for the Commodore 64. You can play the game in a C64 emulator (we recommend VICE) or you can port the game onto real C64 hardware if you have the resources to do so. The download file features the .d64 (disk version), .tap (tape version) and .prg (c64 program files).
Note: The cost of this purchase does NOT include VAT. The VAT will be added on during the checkout process, the amount of VAT varies depending on the VAT rates that apply to the country you are ordering from.
Purchase
In order to download this game you must purchase it at or above the minimum price of $3.99 USD. You will get access to the following files:
Run Demon Run (C64 tape + disk)
180 kB
Comments
Log in with itch.io to leave a comment.
A beautifully designed and highly addictive game! It does have a learning curve: At first I thought it's too hard, but after an hour or so I got the hang of it and now it is great fun. With the random parkours having only one life isn't really an issue. The animation is super smooth and the sound is fantastic. I often play it with my son (8 years old) and he likes it too.