Darkness (C64)
** A FANTASTIC JUNGLE QUEST FOR THE COMMODORE 64 **
From the same team that brought you THE VICE SQUAD comes another superb release for the C64. This time you are flung into a sprawling jungle map spanning 100 screens. Help Adventurer Stan rescue his girl in the ultimate adventure for the C64!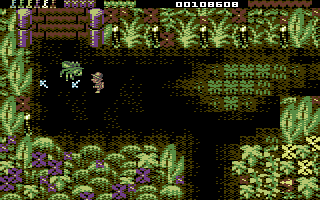 DARKNESS is also available from Psytronik Software in the following formats:-
C64 tape - presented in a clear cassette case with full-colour glossy inlay.
Budget C64 disk - presented in a glossy disk sleeve with full colour label.
Premium+ disk - presented in a plastic case with full colour professionally printed artwork.
C64 cartridge - Available from our friends over at RGCD.


** DARKNESS STORY **

While traveling over Africa a plane carrying adventurer Stan and his girl Megan crash lands in the jungle. Upon waking Stan cannot find his girl. Then, from the jungle he hears a scream - his beloved is in trouble! With only a rock as a weapon Stan sets off into the deep, dark Jungle.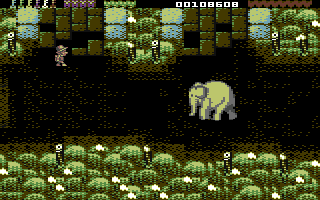 ** DARKNESS FEATURES **
• Single player arcade action!

• 100 screens in one load!

• Lush locations to explore!

• Atmospheric soundtracks!

• Intro + end-sequence!

• Bonus mini-game + music demo!

• PAL and NTSC compatible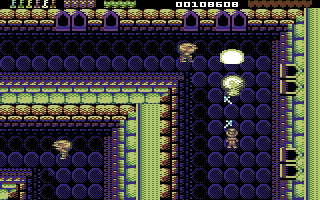 ** DARKNESS CREDITS **

Game Design, GFX + Artwork by
Trevor 'Smila' Storey

Game Programming by
Achim Volkers

Music by
Linus

Packaging by
Jason 'Kenz' Mackenzie


** SYSTEM REQUIREMENTS **

DARKNESS is a game for the Commodore 64. You can play the game in a C64 emulator (we recommend VICE) or you can port the game onto real C64 hardware if you have the resources to do so. The download file features the .d64 (disk version), .tap (tape version) and .prg (c64 program files).
Purchase
In order to download this game you must purchase it at or above the minimum price of $1.99 USD. You will get access to the following files:
Darkness (C64 Tape + Disk) Psytronik Software
293 kB