Bear Beware (C64)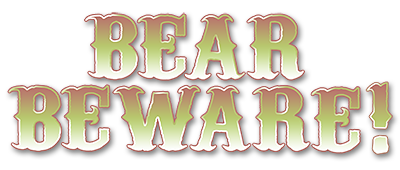 After 30 years John Darnell (Kane 1 & 2, Dragon's Lair, Escape From Singes Castle, Star Paws, Jet Set Willy 2) has made a triumphant return to the C64 with BEAR BEWARE!, a game he conceived in 1984 but was then lost in the mists of time. John has now re-coded his original idea from scratch and has delivered a fantastic arcade adventure that fans of classic retro games like Jet-Set Willy will love!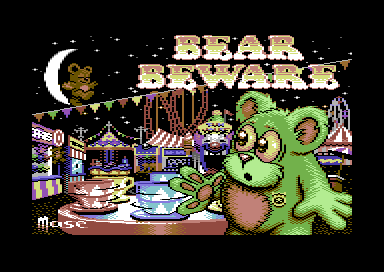 Bear Beware is also available in the following formats:-
C64 tape - presented in a clear cassette case with full-colour glossy inlay.
Budget C64 disk - presented in a glossy disk sleeve with full colour label.
Premium+ C64 disk - presented in a clear case with full-colour double-sided inlay.
NOW AVAILABLE on iOS & Android - COMING SOON on PC & Mac!
(visit www.bearbeware.cool for details!)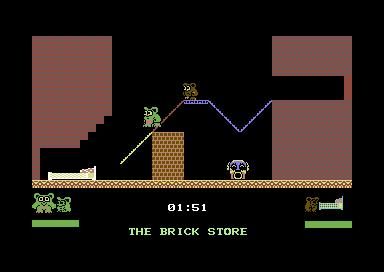 ** BEAR BEWARE STORY **
Our little teddy bear is a prize in a fairground side alley. As all fairground characters do, he comes alive after everyone has gone home ...
Our hero is the security guard, employed to look after the fairground. He really cares about his teddy bear friend. Late at night, worn out by their antics the happy prizes all fall asleep.
Tonight however, when he checked on his little friend, security guard found that teddy was missing!! Teddy has gone sleepwalking and is in danger!!
Sleepwalker's safety depends on you being able to guide our hero to help sleepwalker get back to his bed!!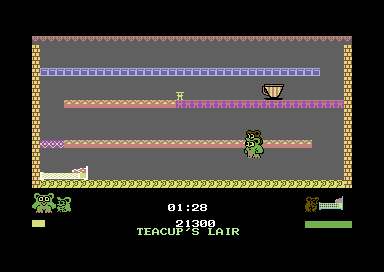 ** BEAR BEWARE FEATURES **
• Loads of screens to explore!
• Cute main characters!
• Great use of hi-res mode!
• Attract mode!
• Tutorial mode!
• Superb retro/nostalgic style!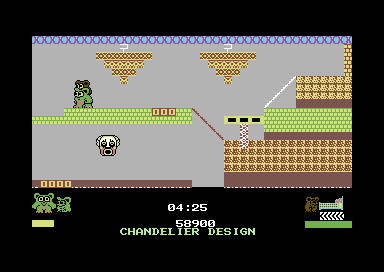 ** BEAR BEWARE CREDITS **
Design & coding by John Darnell
Character sprites + logo by Trevor 'Smila' Storey
Additional graphics by John Darnell & Glenys Darnell
Loading bitmap by Carl 'Mase' Mason
Music by Joachim 'Yogi' Wijnhoven & Roland 'Neo' Hermans
Tape + disk masters by Richard 'TND' Bayliss
Packaging by Jason 'Kenz' Mackenzie
Packaging art by Trevor 'Smila' Storey
Purchase
In order to download this game you must purchase it at or above the minimum price of $2.99 USD. You will get access to the following files:
Bear Beware (C64 Tape + Disk) Psytronik Software
136 kB
Comments
Log in with itch.io to leave a comment.
This looks great! Is it NTSC compatible?
I tested it briefly on my NTSC 128 and it worked fine through the tutorial and the first level, so I guess yes.
Great game with oldschoolish grafics. Things like carry around the other sprite to solve the level is fun to play.