Arcade Daze (C64)

Psytronik Software in association with ICON 64 present ARCADE DAZE! Now's your chance to re-live the classic times when you could go into your local arcade and throw some coins into the latest arcade machines! Featuring an authentic-looking 80's arcade to explore and 18 arcade machines to play! Insert token and get gaming!!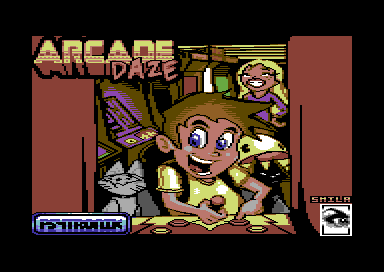 ** THE GAME **

Ahh, the local arcade. How many hours did we spend glued to the screen and how many coins did we chuck into them?
But how many did you complete? Was there always the same name at the top of the highscore you could never beat?
Welcome to Arcade Daze, the best arcade in town!

Can you be the new coolest kid in town and complete every arcade game?
Can you take the crown away from the legendary Kelly and the pusspuss gang?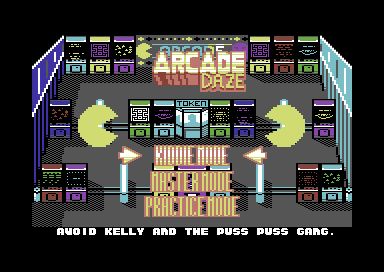 ** FEATURES **
· Detailed character sprites
· Funky retro visuals
· 18 arcade games to play
· Catchy soundtracks
· TheC64 Mini/Maxi compatible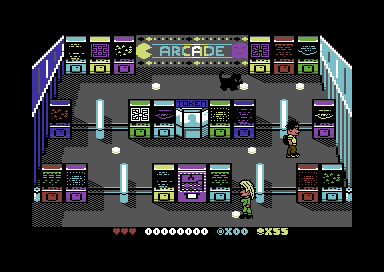 ** CREDITS **
Programmed by Stuart Collier
Graphics and Game Design by Trevor Storey
Music and Sound FX by Saul Cross
Packaging Artwork by Trevor Storey
Additional Packaging Design by Jason 'Kenz' Mackenzie
Tape Mastering by Richard Bayliss & Martin Piper
AN ICON 64 PRODUCTION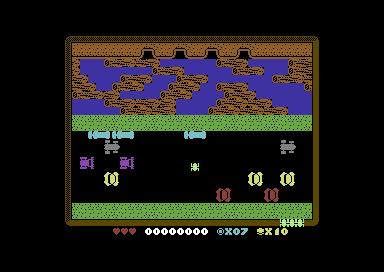 ARCADE DAZE is also available to buy as a COLLECTOR' S EDITION in a stunning full colour printed glossy box that contains the C64 game on 5.25" floppy disk with fantastic artwork by Trevor Storey. A Premium+ disk edition and Budget disk version of the game are also available along with tape versions of the game.
[Additional ARCADE DAZE items will also be available to buy separately].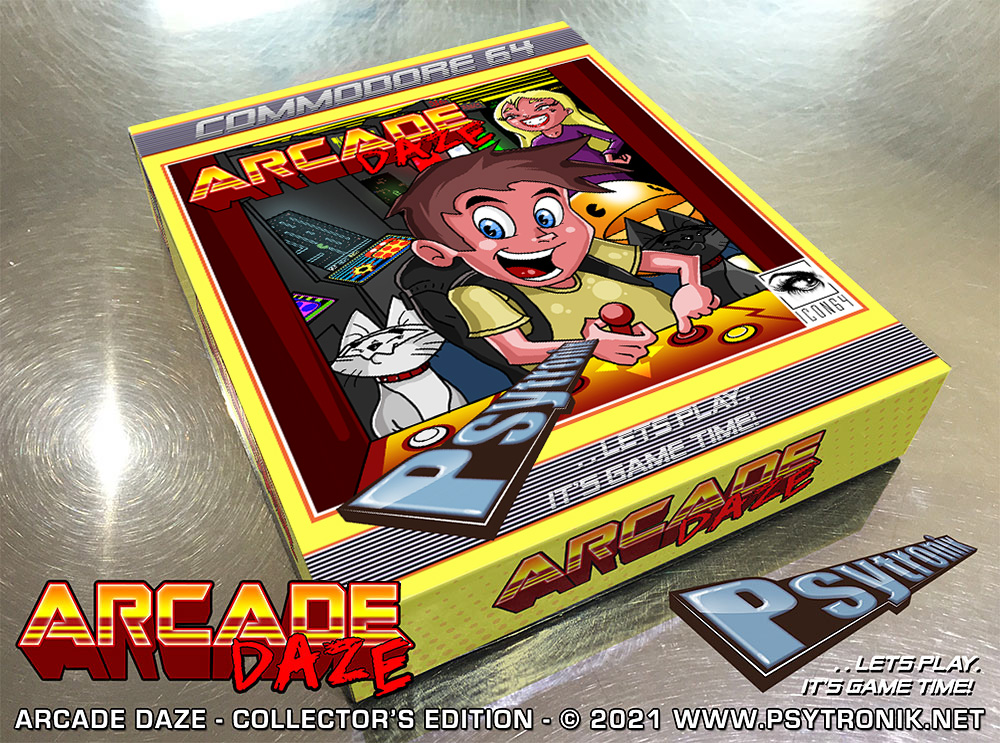 ** SYSTEM REQUIREMENTS **
Arcade Daze is a game for the Commodore 64. You can play the game in a C64 emulator (we recommend VICE) or you can port the game onto real C64 hardware if you have the resources to do so. The download file features the .d64 (disk version), .tap (tape version) and .prg (c64 program files).
NOTE: The cost of this purchase does NOT include VAT. The VAT will be added on during the checkout process, the amount of VAT varies depending on the VAT rates that apply to the country you are ordering from.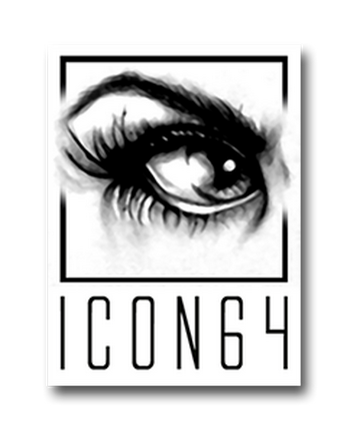 Purchase
In order to download this game you must purchase it at or above the minimum price of $2.99 USD. You will get access to the following files:
Arcade Daze (C64) .prg, .d64, .tap
166 kB