The Last Amazon Trilogy (C64) FREE
Psytronik Software is proud to present THE LAST AMAZON TRILOGY for the Commodore 64! This awesome release features THREE full enhanced SEUCK games from Alf Yngve + an extra bonus game!
The Last Amazon 1 & 2 have been specially enhanced by Shaun 'Laser Hawk' Coleman and feature special weapon power-ups and various other brand-new in-game enhancements.
This release also features two bonus games:- THE LAST AMAZON - SPECIAL EDITION - a special sideways scrolling remix of the original Last Amazon game which was produced in 2008 by Alf Yngve. The download bundle also includes AMAZON TALES - a more recent sideways-scrolling game from Richard Bayliss featuring music and graphics similar to the LAST AMAZON games.
All three games also feature brand new front-ends programmed by Richard 'Sub Hunter' Bayliss along with a selection of excellent Matt Gray style soundtracks by Richard (inspired by the game Tusker). The games and intro sequence also feature brand new bitmap presentation screens designed by Jason 'Kenz' Mackenzie who also designed the front-ends and produced the bitmap logos for the games
Look out Lara Croft, the Last Amazon has arrived!
** THE LAST AMAZON STORY **

In the early 1990s, an energetic young UNICEF worker travelled to the remotest parts of South America's rain forests. Her job was to carry out a vaccination program among some isolated Indian tribes. She carried with her a rifle, a bulletproof vest, a bag of vaccines and syringes, and a small shortwave radio.

She was lost without a sign for five years ...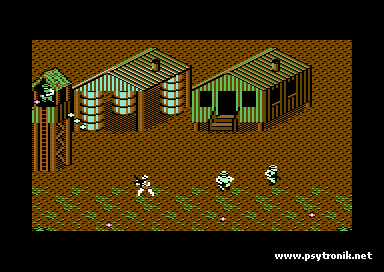 ** LAST AMAZON 2 STORY **
After her ordeal in the Amazon jungle, she left her adopted tribe. She moved to a small desert town in Arizona, USA and found new friends who she came to call family. Finally she had peace in her life... But a South American drug lord, whose drug factory she had destroyed, wanted revenge. He sent an army of mercenaries and hit men to raze the town to the ground and kill her.

Now she must defend the town and herself as The Last Amazon ... One last time?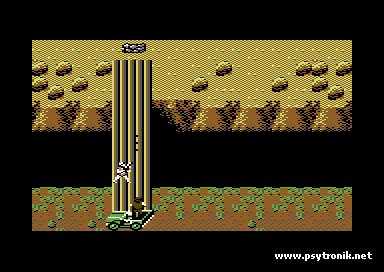 ** THE LAST AMAZON TRILOGY FEATURES **
· Three excellent games + bonus intro sequence by Alf Yngve
· In-Game enhancements and power-ups by Shaun Coleman

· Amazing soundtracks by Richard Bayliss, Tonka & Zaw Productions
· Brand new bitmap loading screens designed by Kenz
· Eye-popping artwork by Alf Yngve!
· Includes bonus C64 game - Amazon Tales by Richard Bayliss!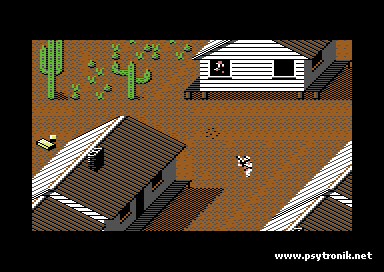 ** THE LAST AMAZON TRILOGY GAME CREDITS **
Concept, stories, artwork, graphics, sfx and game designs by Alf Yngve.
In-game enhancements + additional design by Shaun Coleman.
Front-end + additional coding by Richard Bayliss.
Tape turbo by Martin Piper, mastering by Richard Bayliss.
Music by Tonka, Warren Pilkington & Richard Bayliss.
Loading screens & packaging by Jason 'Kenz' Mackenzie.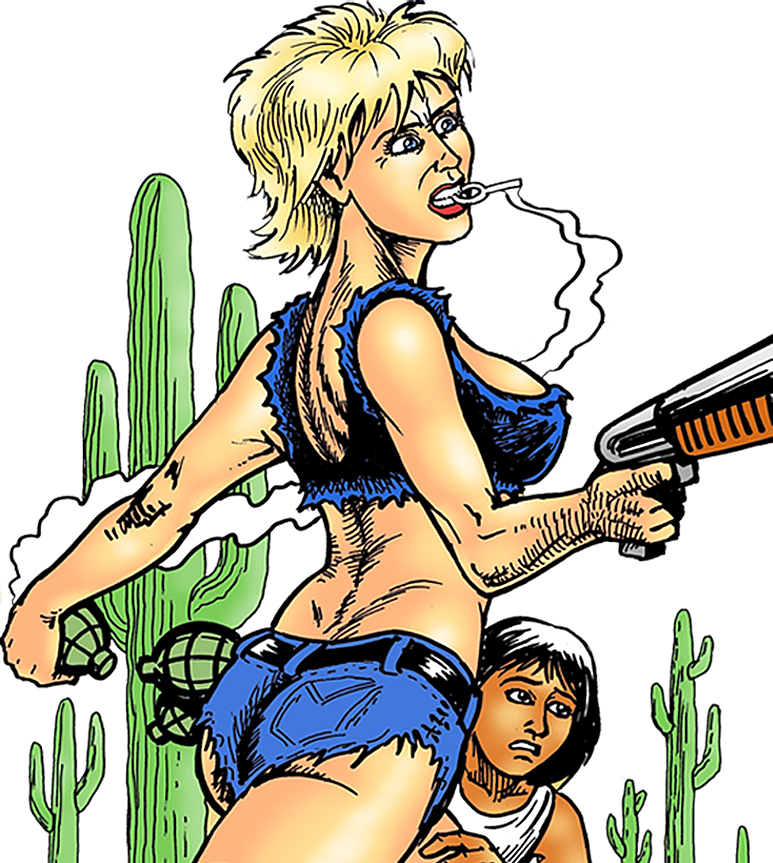 THE LAST AMAZON TRILOGY is a compilation of enhanced SEUCK games for the Commodore 64. You can play the game in a C64 emulator (we recommend VICE) or you can port the game onto real C64 hardware if you have the resources to do so.
The download file features the .d64 (disk version), .tap (tape version) and .prg (c64 program files). The files included in the download have been tested on and work perfectly on the C64Mini/Maxi systems.

Download
Click download now to get access to the following files:
The Last Amazon Trilogy [C64 Tape + Disk + Prg]
757 kB